An ebook on Law of Ownership and Transfer of Property in India.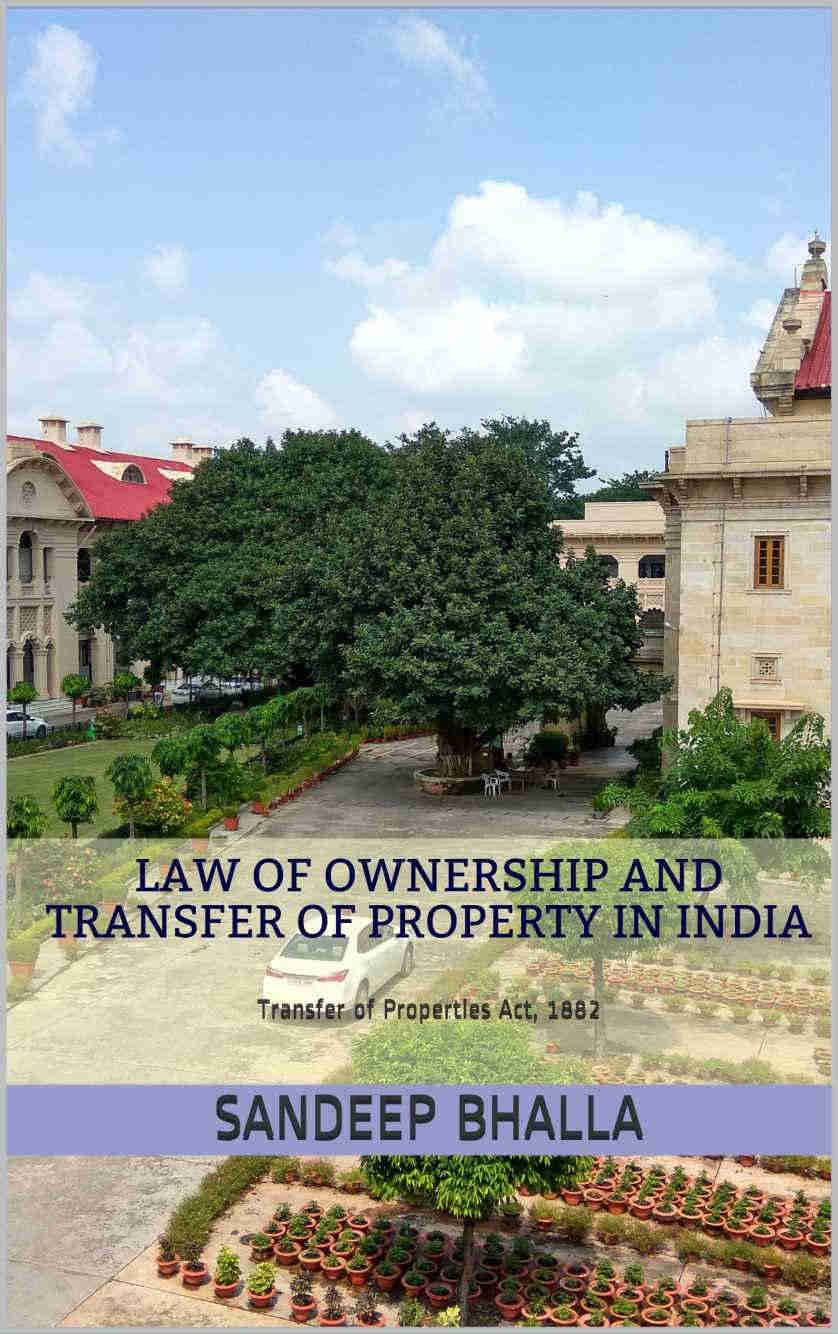 Ownership of property is a matter of fact. For example, I have an immovable property and I can enjoy it till I am interrupted by some one. However in law a person in possession of property is not necessarily its owner. Yet a person in possession too have certain rights. All these aspects of ownership and possession are discussed in this book.
In addition to above there are various other matters. Like Lease of land. Gift of movable and immovable property. Exchange of properties. Mortgage of properties. Rights and duties of all the persons involved in all these transactions. These are other matters covered in this book.
This book deals with each aspect of Transfer of Properties Act, 1882 as applicable in India and also contains relevant leading precedents on most of the subjects which act as examples of the problem.
A unique feature of this ebook is that most of the cases/precedents/judgments referred and relied have relevant para extracted in the ebook with live links to the judgments. No more searching for relevant judgments which are just a click away.
A must for a legal practitioner or a litigant alike.
This ebook is now available at Amazon Kindle as well as Google Books and Google Play Store. Click on the respective link to read free sample.