An eBook about Law of Maintenance in India.
Maintenance has a legal connotation in India which includes, Child Support, Spouse Support and Parent Support.
Introduction about the ebook:
Maintenance of dependents, is a pious duty of human beings but in certain circumstances it is also a statutory liability with a corresponding right vested in the dependent, to legally enforce this duty through court of law. 
Entitlement to maintenance is a complex right in India. In certain relationships, the right and corresponding liability is rigid but in other circumstances it is dependent upon the various other factors. The matter is further made complex by various personal laws in respect of citizens belonging to different religions and also a variety of forums. This book of about 800 pages attempts to assimilate all the aspects of this branch of family law, as far as possible.  
To read excerpts from the book, scroll down or to buy, click the image the ebook from amazon.com here:

Read free sample or purchase ebook from Google Play Store

by clicking the picture below: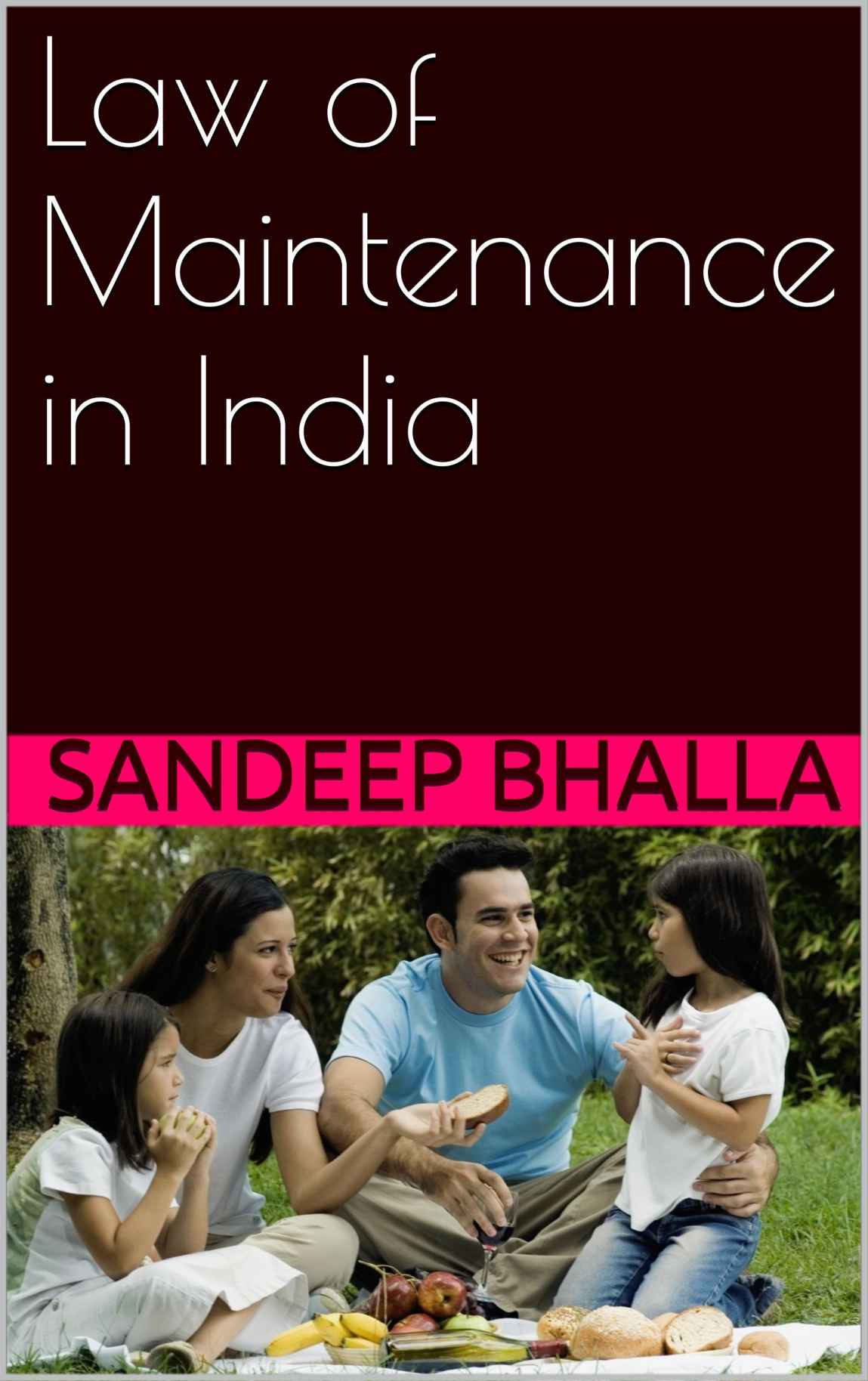 Selected excerpts from the ebook, Law of Maintenance:
Considerations for granting alimony
Maintenance depends upon a gathering together of all the facts of the situation, the amount of free state, the past life of the married parties, and the families, survey of the condition and necessities and rights of the members on a reasonable view of change of circumstances possibly required is the future, regard being of course had to the scale and mode of living, and to the age, habits and class of life of the parties. In short, it is out of a category of circumstances, small in themselves, that a safe and reasonable induction is to be made by a court of law in arriving at a fixed sum.
While fixing permanent alimony and maintenance under Section 25 of the Hindu Marriage Act, 1955, the court is expected to make detailed inquiry and has to take into account not only the income but other properties of the parties, their conduct and other circumstances of the case that the court might consider relevant.

The following principles would appear to be relevant for the purpose:
(1) position and status of the parties;
(2) reasonable want of claimant (towards food, clothing, shelter, medical attendance and treatment, education and the like);
(3) income of the claimant;
(4) income of the opposite party;
(5) number of persons opposite party is obliged to maintain.

Two corollaries may be added here:
(1) In arriving at the income of a party only involuntary deductions like income-tax, provident fund contribution, etc. are to be excluded; and
(2) though under the law opposite party may to be obliged to maintain brother or sister but if that brother or sister having no income is living with the opposite party as member of his family and where either there are no parents or are unable to maintain themselves, the court may in a given circumstance consider the expenses to be incurred on the maintenance of brother or sister by the opposite party.

After all, court cannot be expected to adopt a mechanical approach while interpreting the provisions of law incorporating principles of social justice like Section 24 of the Act.
Where the parents were facing problem of life of such daughter in all matters and ultimately, in the net analysis, the divorced daughter would be left alone, cursed by the society and a burden on herself both, socially and economically. She may or may not have any shelter to live in it and bread to eat. In the instant case, she is illiterate admittedly and that would add insult to injury because she would not be able to earn anything. The remarriage is very difficult, for-fetched proposition in most of the communities amongst Hindus. In view of this, permanent alimony should be substantially a relief to her at least……..

……….No 'dry and cut' solution can be found out for measuring the conduct of desertion in terms of reduction in quantum of maintenance. However, when the legislature has introduced an amendment in Section 25 of Hindu Marriage Act, 1955, it cannot be treated as redundant and should be given effect to logically and legally. It was further held 'Undoubtedly, the wife in the present case deserted the husband, did not reconcile and return to the husband during the pendency of the first litigation of restitution of conjugal rights. She insisted on remaining separately even when a decree for restitution of conjugal rights was passed, and forced the husband to file a petition for dissolution of marriage, and now the marriage has been dissolved, for which she alone is responsible, she cannot persuade this Court for grant of such maintenance which should be enough for maintaining her and also meeting the expenses should be enough for maintaining her, and also meeting the expenses of the medicines. It is self-invited trouble, for which none else but she is responsible. The act of desertion which was done initially and which has been consistently followed by her, in no case can put premium over her conduct.'
Purchase ebook from Google Play Store by clicking the picture below: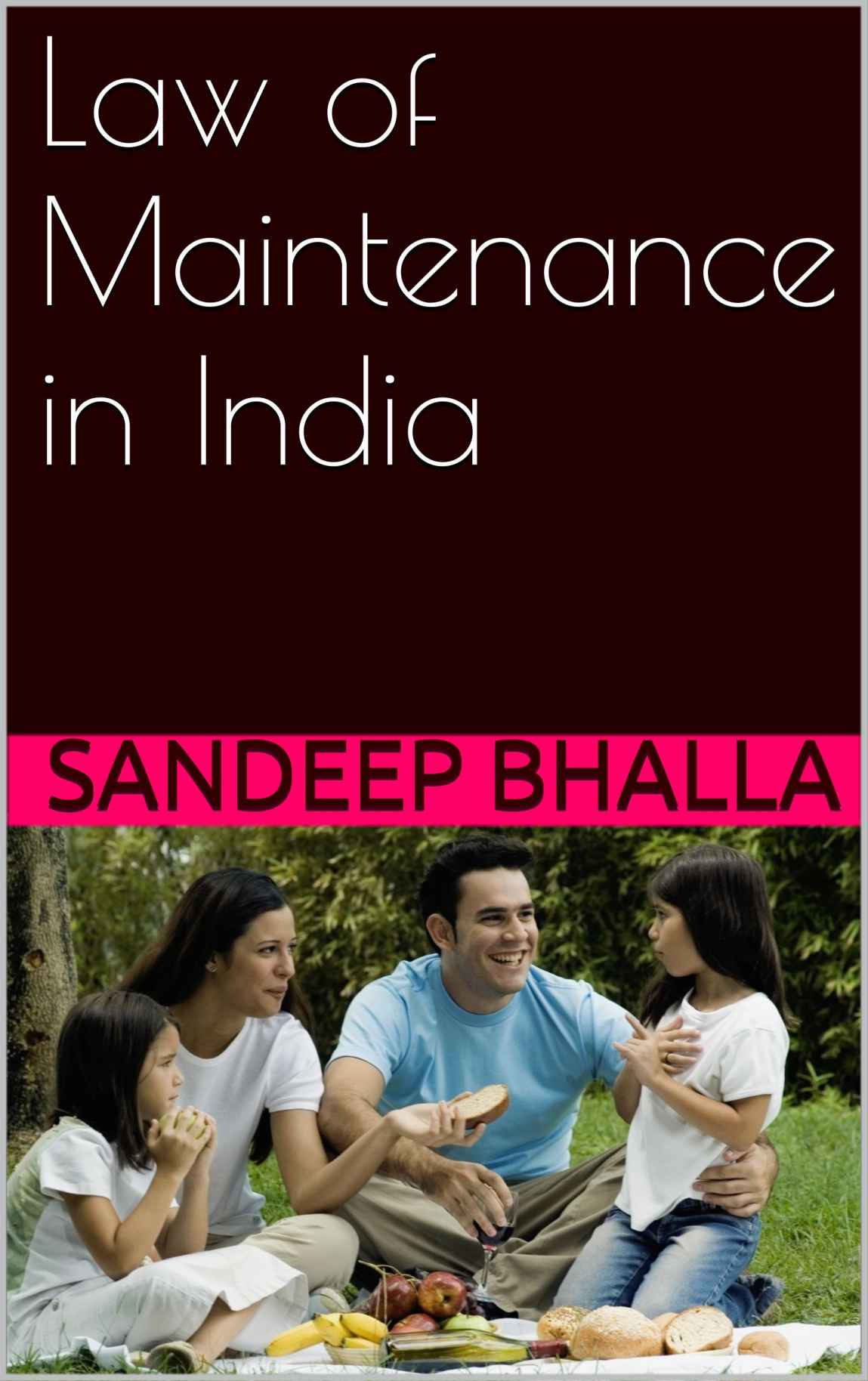 Click the picture to buy kindle eBook of Law of Maintenance:
Related articles: